Battle between OPEC and US shale has played out as expected from CNBC.
OPEC said shale oil production will grow considerably faster than expected over the next four years after the group's output cuts triggered a crude-price recovery that helped U.S. producers.
North American shale output will soar to 7.5 million barrels a day in 2021, the Organization of Petroleum Exporting Countries said in its World Oil Outlook report on Tuesday. That's 56 percent higher than it forecast a year ago. The revised outlook illustrates OPEC's dilemma: with supply curbs also helping its rivals, demand for the group's crude will remain little changed until shale oil output peaks after 2025.
U.S. shale oil "most strikingly" exceeds previous expectations after showing the "resilience and ability to bounce back," OPEC said. "This growth is heavily front-loaded, as drillers seek out and aggressively produce barrels from sweet spots in the Permian and other basins."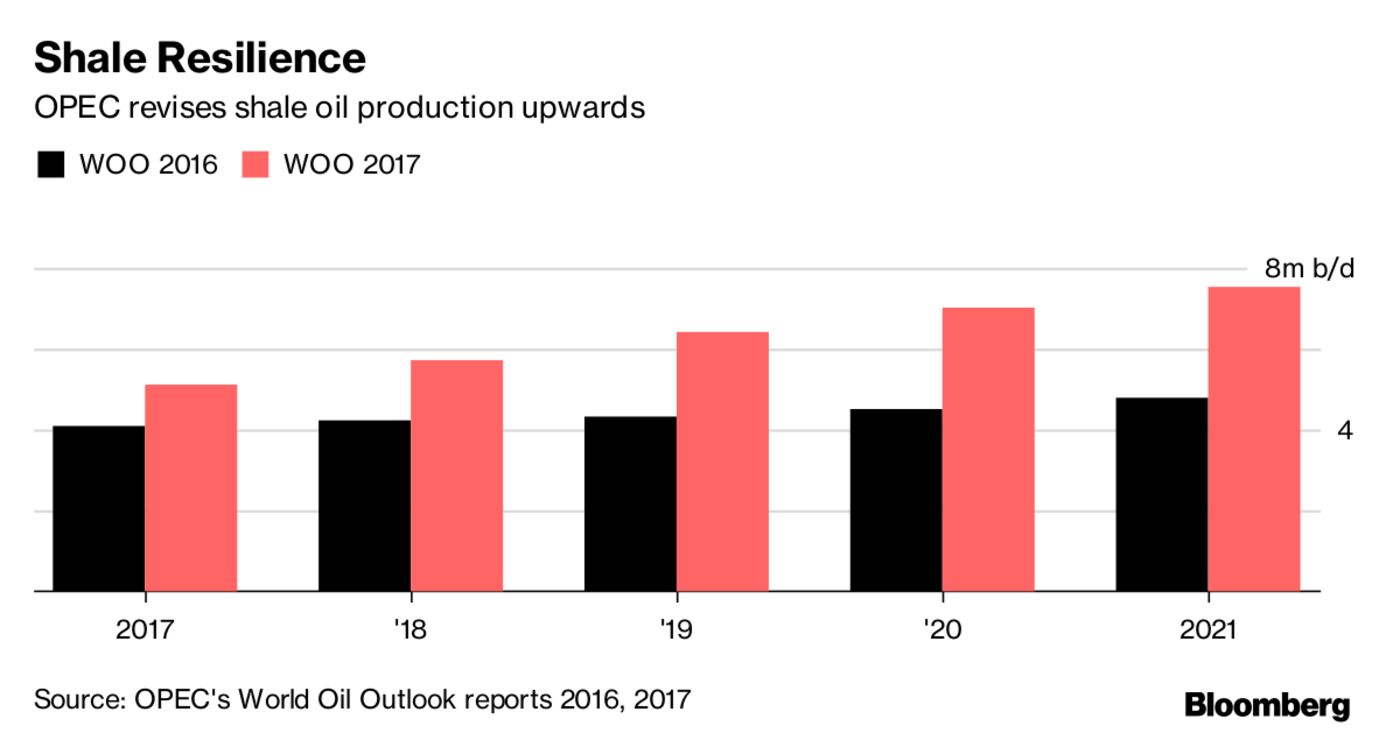 OPEC assumes shale oil production growth will mostly originate from the U.S., with some contribution from Canada, Argentina and Russia over the forecast period to 2022. North American shale production for 2017 is now seen at 5.1 million barrels a day, up by almost a quarter from last year's World Oil Outlook report.
https://www.bloomberg.com/news/articles/2017-11-07/opec-sees-u-s-sh...