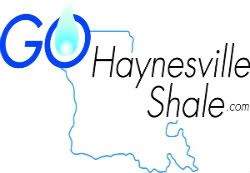 Texas
Louisiana
Arkansas
Job Boards
Shaler,
Wow! This has been quite a week for Louisiana. Throw in the Haynesville activity and it's really been quite a year or two! Share your
celebratory photos with us!
and be safe out there.
AROUND THE PLAY
(view all)
EnCana Moving Southeast in Red River Parish (2/9/10) - "This well location is further southeast than any previous well in the play and will ...."
Central Texas GasDiscussions regarding activity in Limestone, Freestone, Robertson & Leon counties
EOG Announces Excellent Results from 1st Bossier Shale Test - " EOG reported strong production results from its first Bossier natural gas test. The Sustainable Forest 5 - No. 2 Alt., drilled to a vertical depth of 11,400 feet in the Trenton prospect area in DeSoto Parish, La., began producing at...."
Photo of the Week - Skeeter Skip
I'm Mad as All Get Out- "This has got to be the biggest waste of our money that there ever was!!!! These people will use any excuse to dig into our pockets...."
February mineral lease sale brings approximately $6.3 million - "All 10 of the north Louisiana leases were sold in the area of the Haynesville Shale natural gas formation -- in Caddo, DeSoto and Red River parishes. Lease sale prices remain strong in that area, with the 10 Haynesville Shale area leases averaging about $9,200 an acre. More than half of those leases went for better than $12,000 an acre.
Current Lease Bonuses - "We have received a recent lease offer but the bonus seems a little low. I realize it is no longer 2008 and the days of the $20,000+ per acre are long gone, but what is realistic at the moment?"
Developing Unconventional Gas Conference & Exposition - March 29 - 31, 2010, Ft. Worth , Texas
Now in its 5th year, DUG brings operators, investors, and the service industry together for the latest insights on unconventional gas plays across North America . www.dugconference.com.
Have a great week Keith "Haynesville"
Site Publisher