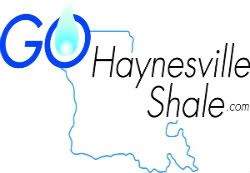 Texas Counties
Louisiana Parishes
Arkansas Shale
Job Boards
Upcoming Events
Shaler,
Have you hopped on the iPhone train yet, or perhaps another mobile device. You visit GHS on your phone at
GoHaynesvilleShale.com/m
. On the mobile site you can participate in discussions, check your "my page" and much more.
AROUND THE PLAY
(view all)
Shale boom leaves industry considering US gas exports
- "When the US independents (oil and gas producers without refining operations) began growing US natural gas production, nobody thought they would flood
Orchard Subdivision in South Bossier - pay attention
- "According to the Sonris website, Petrohawk is drilling in Sec 33 (T17N;R12W) and will do a horizonal under Section 28 on the North side of Sec 33."
Batter up!
http://www.gohaynesvilleshale.com/photo/blanepitching-in-the-state?...
.">
context=latest" target="_blank">Picture of the week.
Is anyone hearing anything about activity in Sabine County?
- "It really does look like they are heading right towards you.... Great for you folks, I wish they would go more due East from there, but more South East will do as well. Remember Crimson is coming that way also, and who knows whom else."
XTO OFFER SAN AUGUSTINE
- "Do they think he fell on his head?"
The well behind Thrash place on HWY 154
- "talked to the People on the Rig this week and said they been down over 2 weeks,something about losing the mud and trying to pull pipe back out. They were at 16,000 ft then..."
Surveying in Ashland
- "I recently noticed Fenstermaker surveying along LA 155 in Ashland near a P & A'd well location. Don't know anything official, but possibly doing a well site survey. Fenstermaker does a lot of layout work for Encana. This is in a section that Chesapeake unitized pre-HA for Cotton Valley."