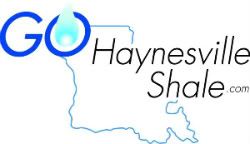 Join a County/Parish Group
New Members
Resume Database
Job Boards
Shaler,
Welcome to 2010!
FEATURED DISCUSSIONS
(view all featured)
"Swepi (SHELL OIL) and their phenominal Haynesville Shale track rec...
- Members not feeling the love for this company. The poster wants to hear your opinion.
"Sequel to 'Haynesville' the Movie"
- Director of "Haynesville," Gregory Kallenberg seeks your input on a possible sequel? Already??
"Good News for Natchitoches - Play Extends"
- Encana creating 4 drilling/production units in Sabine/Natchitoches parish. Go to discussion to view letter and map.
"Chesapeake sells 25% Barnett Shale stake to Fund Haynesville drill...
- The french going beyond fine wine and cheese. An article by Ben Casselman at the Wall Street Journal.
"Texas Railroad Commission Adopts New Temporary Field Rules for Car...
- These rules will govern the development of the Haynesville and Bossier formations in Harrison, Nacogdoches, Panola, Rusk and Shelby Counties in East Texas. These new rules are important to landowners principally because they will give operators a basis to form pooled units of up to 640 acres or more for development of the field.
"Oil and Gas Law"
- A document written in layman's terms explaining some of the LA mineral codes.