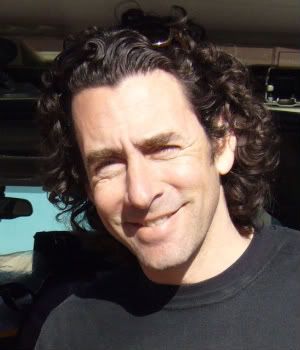 I've had the pleasure of getting to know Mr. Kallenberg over the last year and it's no mistake that "Haynesville" is the first rate film that it is. Kallenberg and his team have put tremendous thought into it's production and it shows. If you haven't seen this film, you are missing out. I had a chance to speak with Gregory earlier this morning as he awaits the premiere of "Haynesville" at the SXSW film festival in Austin, TX. The film will debut at 11AM at the Paramount Theater on Tuesday.


GHS: The last year has been a little busy for you guys. What do take away from your efforts to promote Haynesville thus far?

Kallenberg: Ultimately I think Haynesville will lead future discussions on our energy future. That is kind of a big thing to say, I don't mean to overstate it, but I feel the people getting behind this film, those promoting it and universities that are showing it are really helping us stand on a platform that can allow the film to lead the energy discussion. I think Haynesville's influence will only grow in the future.

GHS: Any surprises along the way?

Kallenberg: We have been weirdly surprised at almost every juncture. It started with selling out Tulane's Energy institute and then overselling Rice University and we've just been invited to Bucknell University to be featured at an energy forum. We are getting calls from across this nation from people who want to see this film. Anymore, there isn't a day that goes by in which I am surprised.

GHS: Tell us a little about the team that filmed and produced Haynesville?

Kallenberg: We had a skeleton crew. Myself, Mark Bullard, the Producer, Rob Senska, a really talented Cinematographer, and Chris Lyon, Editor. The amazing thing about this is that we are all Louisiana people. You don't have to be out in L.A. to make a film like this. We made it with Louisiana people and I think we did a damn-good job.

GHS: Let's turn towards tomorrow. It's a big day for Haynesville at SXSW. For the theatrical illiterate like myself, explain to us what it means to be shown at the SXSW Film Festival?

Kallenberg: As a venue for Haynesville, it doesn't get bigger than SXSW. Austin is literally transformed into arguably the largest film festival in North America. We are what they call a "Spotlight Premiere." To give it perspective, SXSW looked at 750 documentaries; the most ever. From this, they narrowed it down to 50 films. From here, they narrowed it down further to 20. We are one of these 20 films – a spotlight premiere. Going into the filming of Haynesville, our goal was to get nominated for this festival, the largest North American venue of its kind for documentaries, and here we are.

GHS: What do you hope to achieve at SXSW?

Kallenberg: The ultimate goal by being here is to launch "Haynesville" on a national stage and you can't get bigger than SXSW. Beyond this, the goal is land some sort of national distribution. The world has changed, our form of distribution is as much a viral one, i.e. people buying the DVD and giving it out, as it is getting a broadcaster. I think what we have seen so far is that people are "carrying" this film and carrying it far and wide. We are getting the message of natural gas out and that is the good part. If we are able to get a broadcast agreement on top of this, it will be icing on the cake.

GHS: Any feedback from SXSW.

Kallenberg: They love the film, they love it's message and they put us in the Paramount Theater, which is the largest and most prestigious venue they have here in Austin and they are big believers in Haynesville.

GHS: Has Northwest Louisiana been supportive?

Kallenberg: I've said it far and wide – this film could not have been made without the people of Shreveport, Bossier, and Mansfield. It was their openness and their ability to help me along the way that's given us the film that is Haynesville. It's an amazing thing. I do want to give a shout out to everyone at GoHaynesvilleShale.com. It is sites like your's that have enabled me to put out an extremely well thought out film about the energy future.

GHS: It's been great seeing the Haynesville movie evolution. Thanks Gregory and best of luck to you. We're pulling for you.

Read more...

You can learn more about "Haynesville" at HaynesvilleMovie.com or follow "Haynesville" on facebook.
The DVD is available for purchase in our store. Help spread the shale-gas "gospel."
$5 from each DVD sold in our store goes towards supporting GoHaynesvilleShale.com